HERMKO Factory outlet
In addition to our online store, we sell our products through two factory outlets.
Directly in the factory building, at the foot of the Swabian Alb in Rietheim-Weilheim, is our regular store. For more than twenty years we have been selling our products through the factory outlet. The expansion of production required three extensions of our factory outlet.
In July 2010 our second factory outlet opened in the heart of the old town of Weilburg an der Lahn. In the direct vicinity of the castle, this invites you to browse and linger.
In addition to the items offered on the internet, you will find many unique sample items, heavily reduced 1b merchandise with small flaws and nightwear in our factory outlets.
Competent and friendly advice and a try-on facility are at your disposal.
Online orders will still be shipped.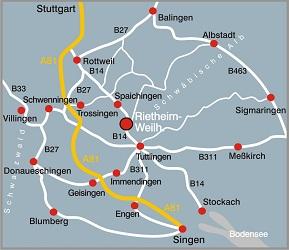 HERMKO Factory outlet
Rietheim-Weilheim
Dürbheimerstraße 38/1
78604 Rietheim-Weilheim
Phone :07424 / 2929
Email
Opening Hours:
Closed!
For the protection of our employees, our factory outlet is temporarily closed.
You are welcome to order through our online store or by phone.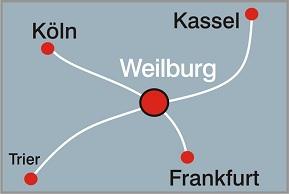 HERMKO Factory outlet
Weilburg
Marktstraße 6-8
35781 Weilburg a. d. Lahn
Telefon: 06471 / 2195
E-Mail
Opening Hours:
Opened with "click & collect"
We are happy to be there for you again since 08 March. Please make an appointment for your visit in advance by calling 06471 - 2195.
Mon. + Tue. + Thu. + Fri. from 10 a.m. to 4 p.m.
Wed. and Sat. closed
To learn more, take a look at our Videos